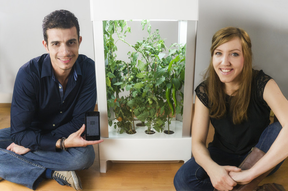 Essential Components
Food safety and handling
Hygiene
Career opportunities
Crop selection
Propagation
Transfer & replanting
Monitoring on site and remote
Related computer applications
Management reporting
Legal obligations
Note the hygiene, safety and food handling components may qualify students for part or full time employment even before they complete the entire curriculum.
Operations
Each school will
Operate a non-profit destination learning center for matriculated students and continuing education.
Combine training with an associated vegetable production enterprise.
Accommodate and graduate students regularly.

standard terms of about 60 classroom hours plus lab time for a basic technical certificate; one or two semesters depending on school calendar and extra-curricular activity
optional short courses and seminars
classroom instruction
hands-on laboratory farming experience
independent study and practicum

Select qualified students for follow-up courses on managerial and entrepreneurial aspects of the urban farming business.